apr 29, 2011 -
2011, Event #6, Värd – CPE

0 Kommentarer
Amnehärad´s Whisky Club har nu haft sin 6:e whiskykväll (110429) där diverse whiskysorter ifrån Glenlivet har provsmakats, bedömts och diskuterats. Kvällen till ära så hade vi även en gäst-deltagare med oss.
Deltagare/Bidragare: (Värd: CPE- 2011-04-29)
AFR: Glenlivet Dark Sherry 59,9% Coopers Choice
CPE: Glenlivet French Oak 15
FAN: Glenlivet 18
HGU: Glenlivet Dark Sherry 59,9% Coopers Choice
HHG: Glenlivet Nàdurra 16 53,6%
HHM: Glenlivet Archive 21
IAN (Gäst): Glenlivet 14 Un-Chilfil. Coll. Sherry Butt (Signatory)
Vid våra whiskykvällar används ett s.k. "halvt-blindtest" där vi i förväg vet vilka sorter som vi har, men inte i vilket glas de är. Detta innebär att det bara blir doft, smak, eftersmak och helheten på whiskyn som verkligen avgör betyget, oavsett vilken sort, ålder eller pris det är på whiskyn som testas…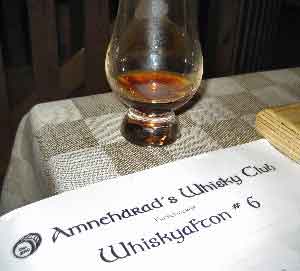 Startfältet för kvällen (ifrån vänster): THE GLENLIVET: Un-chilled Coll. Sherry Butt, Nàdurra 16, French Oak 15, 18 Years, Archive 21 Years, Dark Sherry och 12 years.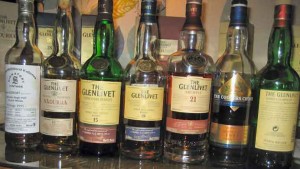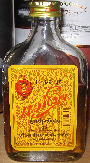 Vi fick också ifrån en vän, möjligheten att sätta betyg på några droppar var av denna Tailändska whisky… (lite "off the record" då denna endast är på ca 35 % och inte riktig kvalar in i klassen "whisky")
Mekhong – Thailands nationalspritdryck som destilleras traditionellt på sockerrör och ris för att slutligen blandas med thailändska kryddor och örter efter hemligt recept.
Mekhong har "en rik kopparfärg och en jämn smak av kryddig kola och citron följt av toner av vanilj…"