jan 29, 2014 -
2014, AWC, Event #15

2 Kommentarer
AWC är just nu uppe i planeringsstadiet inför en kommande ordinarie whiskyafton, nr 15 i ordningen och där temat är fritt.
Startfältet uppdateras fortlöpande! (Se länk för bild)

Lite förhandsinfo om sorterna som skall smakas…
 AFR: Nikka Yoichi 10, 45% Japan 601 kr
"DOFT: Nyanserad, maltig, aningen rökig doft med fatkaraktär, inslag av päron, äppelblommor, honung och smörkola. SMAK: Balanserad, maltigt rökig med fatkaraktär, inslag av honung, halm, aprikos, nötter och jod. " (SB)
 CPE: ?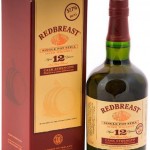 FAN: Redbreast 12, 57,7% Irland 479 kr
"NOSE: is nutty and rich. There are notes of dried peels and spice, an oily note and cut fruits. PALATE: is spice and of  good body. There are notes of nuts and citrus and the peel and juice thereof. There are hints of marzipan and dried peels and a hint of sherry. FINISH: is long and creamy with custard and spice" (MoM)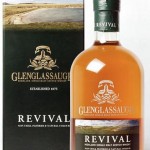 HGU: Glenglassaugh Revival, 46% Highlands 501 kr
"NOSE: Sweet caramel and toffee with notes of nutty sherry, milk chocolate and honey. Ripe plums, red berries and oranges. Caramelised sugar and earthy, charred oak. PALATE: Sweet, rounded and creamy. Oranges, plums, cherry and walnuts, chocolate, honey-mead, sherry and soft, spiced oak. FINISH: Medium with warming mulled-wine spices, sherry and caramel" (MoM)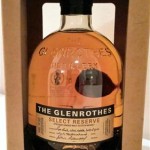 HHG: Glenrothes Select Reserve, 40% Highlands 350 kr
"Lots of zesty rich fruit on the nose. Thick Seville marmalade, bubbling on a hot stove with notes of toasted cereals. PALATE: is silken smooth and utterly supple. Gentle barley whispers sweet nothings to the/its honey. A little vanilla and malt with toasted cereal and sumptuous oak. FINISH: is long with mocchaccino and barley sweetness." (MoM)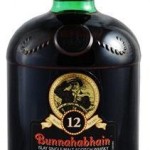 HHM: Bunnahabhain Un-chillfilter. 12, 46,3 Islay 431 kr
SMAK: Balanserad smak med fatkaraktär, inslag av aprikos, honung, nötter, citrus och jod. Ton av rök. DOFT: Nyanserad doft med fatkaraktär, inslag av aprikosmarmelad, honung, citrus och jod. Ton av rök (SB)
2 Kommentarer
Vill du säga nått? Lämna gärna en kommentar!